The Team
The Executive Team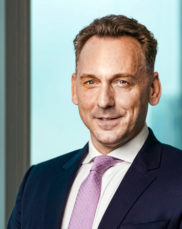 Andrew Dawes
Chief Executive Officer
Andrew Dawes brings 25 years of experience in managing port infrastructure, operations and services, making his mark in Africa, Asia and the Middle East for several multinational ports and logistics firms. From 2018 to June 2020 he led the operations of seven port facilities in the Asia-Pacific region for ICTSI. Before that, he was CEO of the Port of Salalah, in Oman, and Managing Director of the Apapa Container Terminal in Lagos, Nigeria, for APM Terminals. Andrew was also CEO at Intels Nigeria Ltd.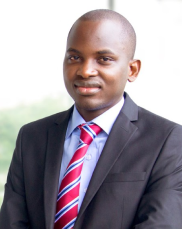 Ebrima Sawaneh
Chief Financial Officer
Ebrima Sawaneh has more than 16 years experience in banking and ports across Africa. He was Vice President, Financial Control and Budgeting at Africa Finance Corporation. He has also worked at Ecobank Gambia Ltd, where he held many positions within the Finance department including Deputy Country CFO. Mr. Sawaneh holds an MBA Finance from Edinburgh Business School, UK. He is a Fellow of the Association of Chartered Certified Accountants (ACCA) with more than 10 years post qualification experience encompassing regulatory reporting and control, business performance management, risk management, process re-engineering and business partnering. He has also attended Leadership and Management programmes at Wharton School, University of Pennsylvania, USA.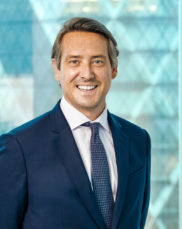 Patrick Bird
Head of Business Development
Patrick Bird is an experienced business development and investment executive with more than 15 years of experience in the oil & energy, shipping & infrastructure development sectors. From 2017 to 2020 he was Managing Director and Global Head of Maritime Advisory for Seabury Capital, a boutique investment firm based in New York specializing in port advisory. A graduate of Penn State University, Patrick has held various positions in terminal operations, liner sales and new port business development with the A.P. Moller-Maersk Group across the world. Following Maersk, Patrick was Chief Commercial Officer and Head of Government Relations for Intels Nigeria Ltd, where he was responsible for generating new business from and coordinating the relationships with over 150 oil & gas related companies in Nigeria.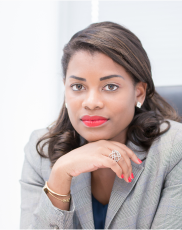 Roselyne Chambrier Chalobah
Country Head & Managing Director, ARISE Côte d'Ivoire
Roselyne Chambrier Chalobah has an extensive track record in West and Central Africa spanning finance and infrastructure sectors. Overseeing all of ARISE operations in Côte d'Ivoire she is responsible for vetting new partnerships and licensing opportunities in large-scale infrastructure projects, setting up new benchmarks while building and managing a solid portfolio and contributing to synergies and economic empowerment all across the country and beyond. She was previously Managing Director of the Industrial Multipurpose Terminal of San Pedro, in Côte d'Ivoire. From 2012 to 2018, she was Head of Business Development for Olam in Gabon.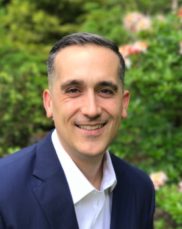 Gabe Leer
Group Head of Environmental and Social Governance (ESG)
Gabe Leer brings 14 years of international experience, having worked in Africa, Asia, Europe and the Middle East in logistics and supply chain, health, safety and environment, operations and project management and process improvement. He joined Arise Ports & Logistics in May 2021 having previously worked at Republic Services in the US and at APM Terminals.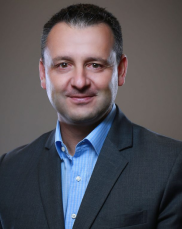 Vincent Flamant
Director General, Industrial Multipurpose Terminal in San Pedro
Vincent Flamant started his international career in Tahiti back in 1995. He then took Managing Director positions in Ghana and Belgium for AGS Worldwide Movers before joining Safmarine Container Lines (Maersk Group) in 2001 to assume different regional management positions in South Africa, Morocco and Dubai. In 2012, Vincent joined Safmarine Multi-Purpose Vessels as Trade Director and then APM Terminals in 2014 as Chief Commercial Officer of Aqaba Container Terminal (Jordan), Chairman of the Board of Directors of Soraqia container depot (Amman) and Vice-Chairman of the Board of Directors of Aqaba Logistics Village. In November 2020, Vincent joined Arise Port & Logistics as Chief Executive Officer of TIPSP, the Industrial Multipurpose Terminal of San Pedro, in Côte d'Ivoire.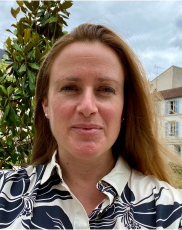 Charlotte Fondin
Head of the New Owendo International Port
Charlotte Fondin is an experienced country manager with a demonstrated track record in the global maritime industry. She has strong experience in operations management, freight, ocean transportation, international shipping and management. From 2016 to 2018 she was Director of Operations for Termont, in Montreal, Canada. Before that she occupied several managerial positions for APM Terminals, including a stint as Country Manager in Cameroon.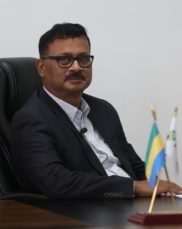 Ranjan Kumar Sahu
Head of Owendo Mineral Port
Ranjan has a proven track record in the logistics and supply chain industry, with a long and distinguished history working with Arise Ports & Logistics and its affiliates in Gabon. He worked for Olam from 20015 to 2019, serving first as Director of Projects at the GSEZ Mineral Port and later as Business Unit Head. He joined as Head of the Owendo Mineral Port in Gabon in July 2021.