The Team
Board of Directors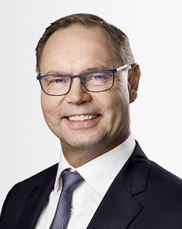 Kim Fejfer
Director & Board Chairman
Kim is the Managing Partner and CEO of A.P. Moller Capital. He was previously the CEO of APM Terminals and Chief Financial Officer of A.P. Moller – Maersk. He has also served as an executive board member of the A.P. Moller - Maersk Group. Kim has extensive management experience in investments and operations within logistics and maritime infrastructure in growth and mature markets.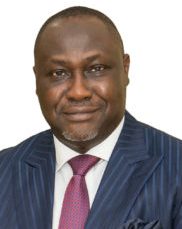 Samaila Dalhat Zubairu
Director
Samaila Zubairu is the President and CEO of Africa Finance Corporation. With over 30 years of professional experience, his entrepreneurial leadership propelled the development and implementation of corporate strategy for developing and financing infrastructure projects and managing natural resources and industrial assets on the continent. Prior to his appointment at AFC, Mr Zubairu was the CEO of Africapital Management Limited, where he established a joint venture with Old Mutual's African Infrastructure Investment Managers to develop the Nigerian Infrastructure Investment Fund for infrastructure private equity across West Africa. He was previously CFO for Dangote Cement Plc, where he launched Africa's largest syndicated project finance facility for the Obajana Cement project. He also served as Treasurer for the Dangote Group during its transformation from a trading company to an industrial conglomerate. Mr. Zubairu is an Eisenhower Fellow and the first African appointed to the Board of Trustees of the 67-year-old international leadership exchange programme. He also holds several Non-Executive Board positions. He is a Fellow of the Institute of Chartered Accountants, Nigeria (FCA). He is the Board Chairman of Owendo Mineral Ports.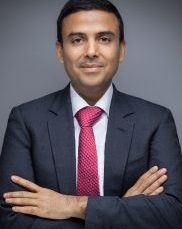 Gagan Gupta
Director
Gagan is the Founder and CEO of ARISE IIP, ARISE IS and ARISE P&L, three companies specialising in designing, financing, building and managing state-of-the-art infrastructure across Africa. He is a seasoned entrepreneur with 20+ years of professional experience, of which 12+ as a top executive at Olam International Ltd. Starting from the ground up, he created three specialised verticals, making it one of the largest infrastructure investment platforms in Africa in less than 10 years.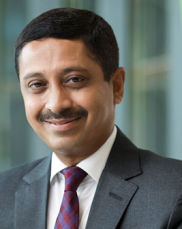 Neelamani Muthu Kumar
Director
Muthu is the Group CFO of Olam and CEO of Operations of Olam Agric. He joined Olam in July 1997 as Country Financial Controller in Benin. Since then he has held several roles, including Group Head of IT and Shared Services, Head of Corporate Affairs, and Group CFO. Muthu obtained a Bachelor of Science degree from Madras University, India, and is qualified as a member of the Institute of Cost Accountants of India. He has also completed the Advanced Management Programme from Wharton Business School, University of Pennsylvania.
Momar Saliou Nguer
Director
Momar is a Senior Advisor to the CEO of Total and member of the French oil & gas major's Executive Committee. Momar has worked extensively across the continent. Formerly managing director of Marketing and Services at Total, he contributed to the company's key green energy initiatives. He is also a board advisory member of Arise IIP.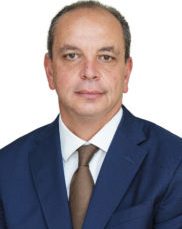 Sameh Nasser Shawky Shenouda
Director
Sameh Shenouda is an Executive Director and the Chief Investment Officer of the Africa Finance Corporation. He oversees the origination, execution, and portfolio management of transactions across a wide range of sectors and products at AFC. With over 27 years of experience in infrastructure investments, project development and fundraising in international capital markets, Mr. Shenouda has a deep knowledge of African markets and the Power, Transport & Logistics and Oil & Gas sectors. Before joining AFC, Sameh was the CEO of Zarou, a developer, owner, investor, and operator of infrastructure projects in Africa, the Middle East and Asia, which is 100% owned by The Blackstone Group. He had previously spent 5 years as Head of Infrastructure for CDC Group Plc, the UK's development finance institution, where he built the institution's direct infrastructure equity business, investing more than US$2 billion in Africa and South Asia.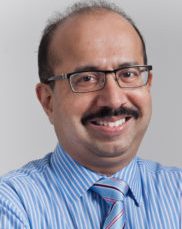 Venkataramani Srivathsan
Director
Srivathsan is a Global Executive Committee member & Regional Head of Africa and Middle East for Olam. Srivathsan has been instrumental in building a strong business in Africa for Olam, where he managed several roles, including Country Head for Ghana, & Nigeria, Regional Controller for Nigeria, Ghana and Benin and Regional Head West Africa. Under his leadership, Olam Nigeria won several international and national awards. In 2010, he was appointed Global Head of Agri Inputs. He has been a recipient of many National and International Awards such as the Prestigious Oslo Business for Peace Award in 2010, the UNDP World Business Development Award in 2008, and the Best Non–oil Exporter Award (Nigeria) 2008, amongst others. Srivathsan is a Chartered Accountant since 1988. He also holds a Bachelor of Commerce from St Xavier's College Tirunelveli.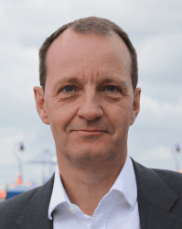 Dalgaard Flemming
Director
Flemming is an experienced chief executive and non-executive director with over 30 years of experience in the maritime and logistics sector. Flemming started his career where he managed various roles, including Deputy Managing Director Maersk Line Germany, Managing Director of Maersk Line UK & Ireland & Group Vice President WOC. He has also worked with DP World as CEO for Europe and Russia region followed and later as Group Senior Vice President responsible for Global Strategy. Flemming is a Chartered Fellow of the IOD and a Chartered Fellow of the UK Institute for Logistics and Transport. He is also an adviser to IFM Investors, an investment adviser to the APMC Africa infrastructure fund and a Non-Executive Director of Shipping SDK. He is the Board Chairman of New Owendo International Ports (NOIP).