A shared vision in infrastructure
The APL Shareholders
Arise Ports & Logistics brings together a group of shareholders with extensive experience in investing and operating infrastructure projects in Africa. Our investors bring a shared vision that the creation of jobs and opportunities in Africa is deeply dependent on developing enabling infrastructure.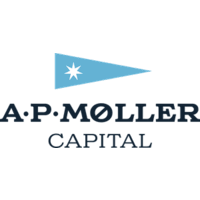 A.P. Moller Capital
A.P. Moller Capital is a fund management company with its primary focus on investments that combine attractive risk adjusted returns with a positive impact. A.P. Moller Capital, founded in 2017 as an affiliate of A.P. Moller Holding A/S, was established to manage stand-alone funds focusing on infrastructure in growth markets. A.P. Moller Capital launched its first fund, The Africa Infrastructure Fund, in August 2017. It acquired a 42.28 percent ownership in Arise Port & Logistics in 2020.

Olam International
Olam International is a major food and agri-business company, operating in 60 countries and supplying food and industrial raw materials to over 19,800 customers worldwide. Olam is among the world's largest suppliers of cocoa beans and products, coffee, cotton and rice. Its infrastructure and logistics business operates under three verticals – ARISE Port and Logistics, ARISE Integrated Industrial Platform and ARISE Infrastructure Services. Previously operating as the Gabon Special Economic Zone (GSEZ), the reorganised business manages infrastructure projects in Gabon  and Côte d'Ivoire including a special economic zone, a mineral port, a general cargo port, an airport in Gabon and a bulk port in San Pedro, Côte d'Ivoire.

Africa Finance Corporation
Africa Finance Corporation is a multilateral Financial Institution, created by sovereign African states to provide pragmatic solutions to Africa's infrastructure deficit and challenging operating environment, by developing and financing infrastructure, natural resources and industrial assets for the enhanced productivity and economic growth of African states. To date, AFC has invested more than $6.6 billion in projects across 30 African countries. AFC is committed to investing in projects that will provide substantial, measurable benefit to a region or sector in the long term and will be the template for future infrastructure investment and development. However, the Corporation also considers the short term social, economic and environmental impact. Where possible, the projects utilise local resources and suppliers and jobs are created during both construction and operational phases.
Ownership Structure