A multipurpose industrial terminal in San Pedro
The multipurpose industrial terminal in San Pedro is a strategic partnership between ARISE P&L, S. Energies and the Republic of Côte d'Ivoire. With a total investment of €173 million, the project is an integral part of the extension of the Port Autonome de San Pedro that began in May 2019. The construction work is moving ahead at a steady pace and will be completed in 2021. Nearly 600 direct jobs have already been created during this construction phase. Once in operation, the port will employ 120 people and generate 3,600 indirect jobs.
With its political stability, its strong economic performance, and its strategic geographic location, Côte d'Ivoire is a vital commercial hub in the region. The launch of the new multipurpose industrial terminal represents a tremendous growth opportunity for the nation as well as for international and national operators. With its modern and efficient equipment, the terminal promises competitive advantages to its customers and a tremendous impact on industrial activity in the wider region.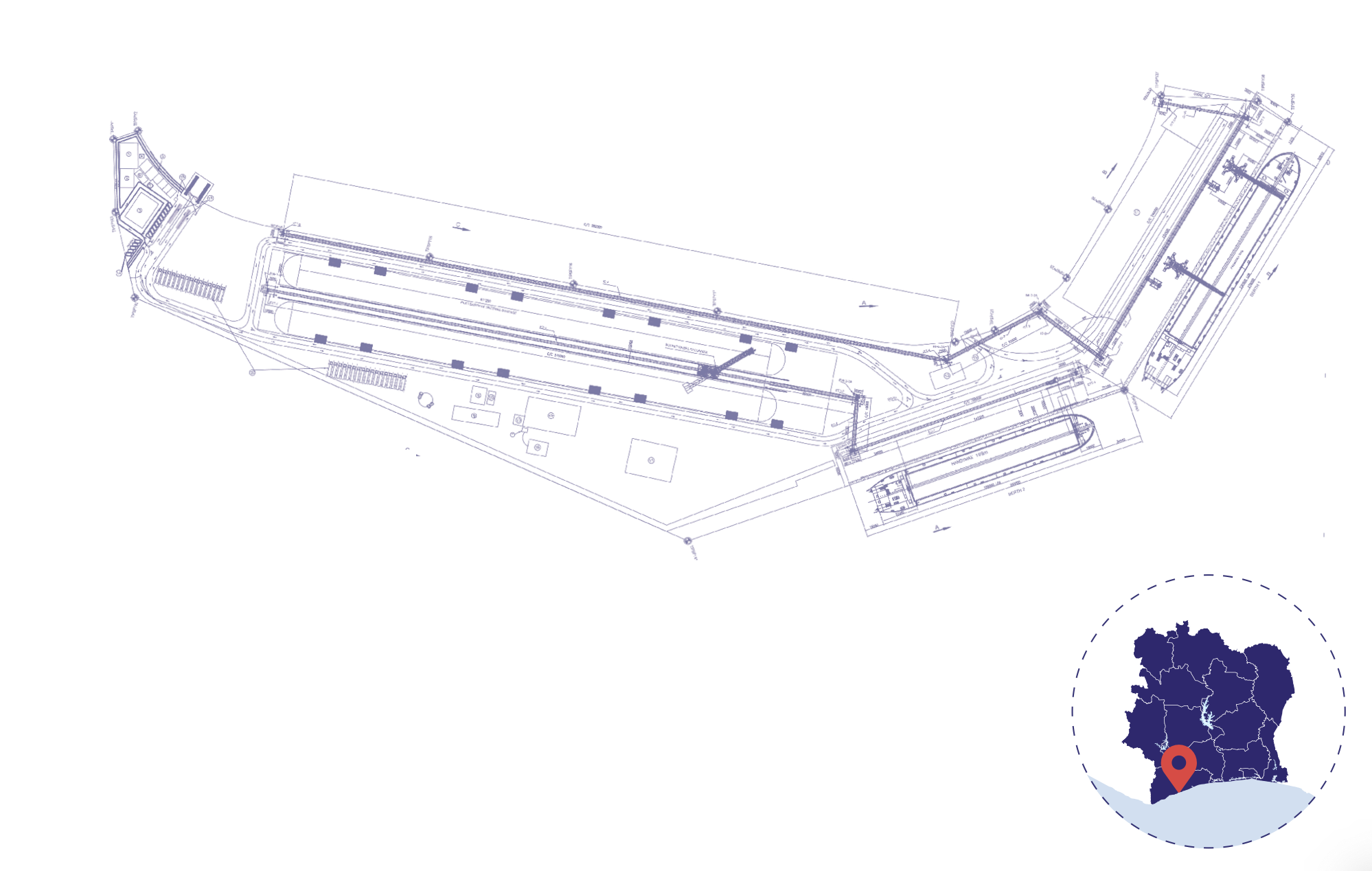 Phase 1
270-metre quay
15-metre draft
Designed to accommodate Panamax type ships
Phase 2
Extra quay of 250 metres
13-metre draft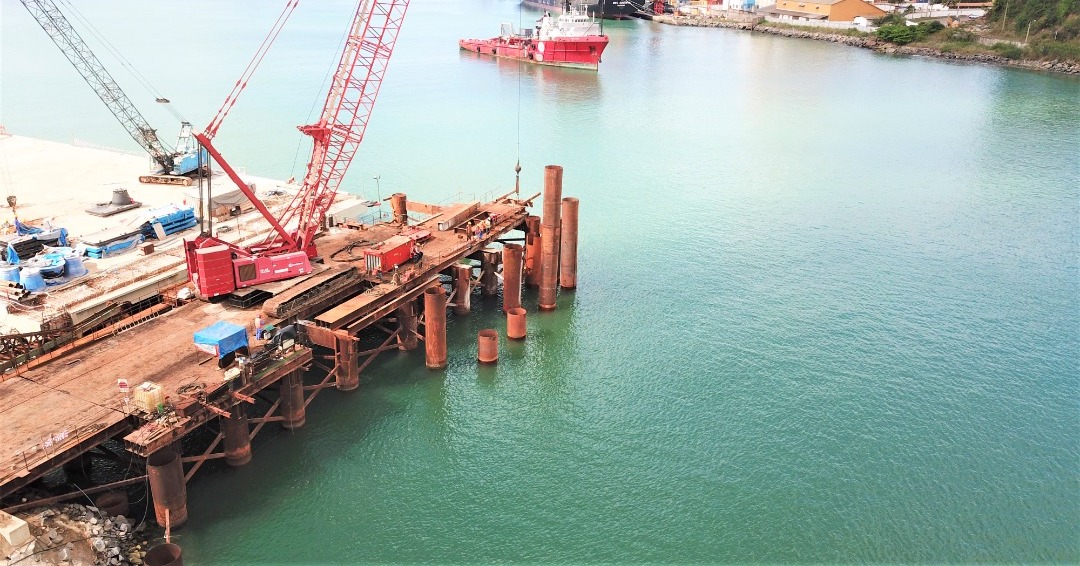 By the Numbers
Terminal platform
Cargo storage capacity
Fertilizer storage capacity
Docks
Key Advantages
CUTTING-EDGE, HIGH-PERFORMANCE EQUIPMENT
2 mobile harbor cranes for import/export
2 mobile offloading hoppers for import
2 transfer towers for import
2 wheel loaders for export.
3 excavators for import/export
2 wheel loaders for import
1 reversible conveyor belt
Rail mounted ship loader-4000TPH (Phase II)
NO BERTHING DELAYS
Strategic location to serve the mining and agricultural sectors of Côte d'Ivoire, Guinea, Mali and Burkina Faso
400km from Man, Ivory Coast
670km from Odienne, Ivory Coast
1,050km from Bamako, Mali
THE STORAGE YARD WILL OFFER
Dump trucks for onsite transport to and from the berth
Rail mounted bucket wheel reclaimer-4000TPH (Phase II)
1-kilometer connection conveyors (Phase II)
WANT TO KNOW MORE?
Contact us