A multipurpose industrial terminal in San Pedro
The multipurpose industrial terminal of San Pedro(TIPSP) is a strategic public-private partnership between ARISE P&L, S. Energies and the Republic of Côte d'Ivoire. With a total investment of 173 million EUR, the terminal is an integral part of the Port Autonome de San Pedro extension that began in May 2019. TIPSP is dedicated to handling solid and liquid bulk commodities, including many mining minerals produced in West African countries.
The terminal operations were launched in November 2021. More than 1.4 million tons of nickel ore export were handled in the first nine months of operation.
With its modern and efficient equipment, the terminal promises competitive advantages to its customers and a tremendous impact on industrial activity in the region.
Referred to as the New Gateway of West Africa, the strategic geographic location of the terminal of San Pedro offers a new efficient access to global trades for the neighbouring countries (Mali, Burkina Faso…)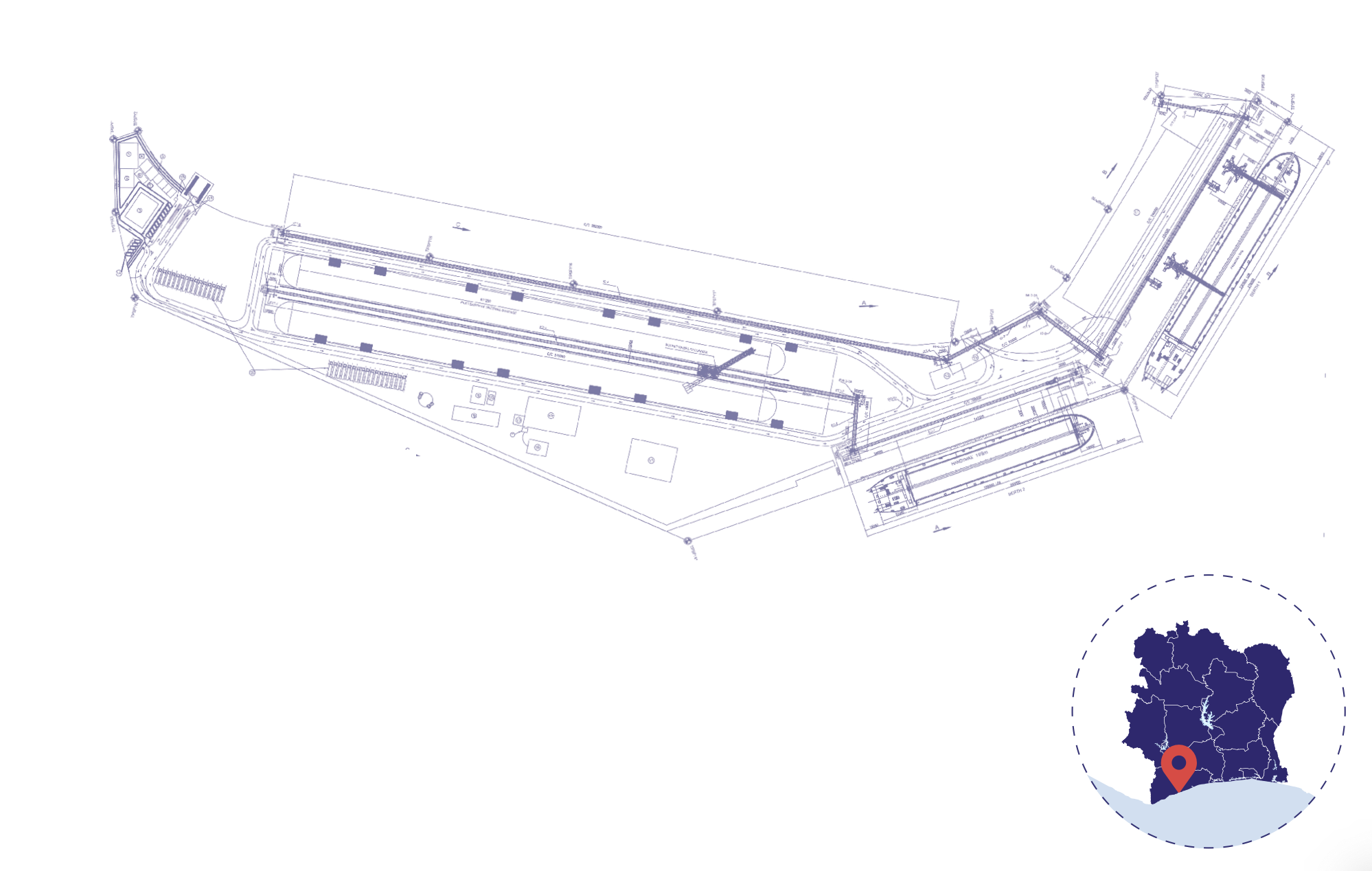 TIPSP Port At a glance
13.8 hectares platform
200,000 tons storage capacity
270-metre quay with 15 metre draft (a second phase of development will add another quay of 250 metre)
2 State-of-the-art Hybrid Mobile Harbor Cranes Liebherr 550 equipped with 31cbm Verstegen grabs (some specially designed for nickel ore cargo handling)
High-capacity Hoppers and Conveyors for the import of solid bulk cargo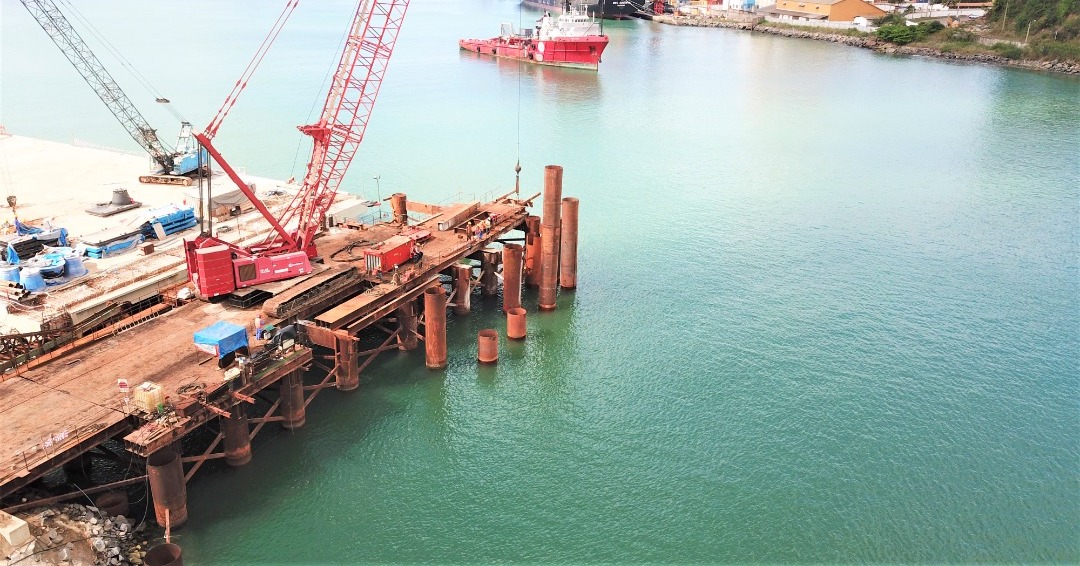 By the Numbers
Terminal platform
Cargo storage capacity
Fertilizer storage capacity
Docks
Key advantages
No road traffic congestion to enter San Pedro and the terminal of TIPSP
New equipment with highest reliability, capacity and productivity in the region
Other relevant information which you believe relevant for key stake holders.
TIPSP Phase II development plan includes adding a second quay of 250m length with fully mechanized export cargo handling system using heavy duty mineral ore conveyors and ship loaders
Commodities: Solid bulk cargo such as
Cement production materials such as clinker, limestone, gypsum…
Mining ores such as Manganese, Nickel, Lithium, Bauxite, Iron ores…
Liquid bulk cargo such as hydrocarbons and palm oil