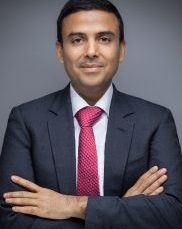 Gagan Gupta
Founder of Arise & EVP APL
Gagan is the Founder and CEO of ARISE IIP, ARISE IS and ARISE P&L, three companies specialising in designing, financing, building and managing state-of-the-art infrastructure across Africa. He is a seasoned entrepreneur with 20+ years of professional experience, of which 12+ as a top executive at Olam International Ltd. Starting from the ground up, he created three specialised verticals, making it one of the largest infrastructure investment platforms in Africa in less than 10 years.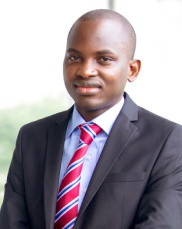 Ebrima Sawaneh
Group CFO & COO
Ebrima Sawaneh has more than 18 years of experience in banking, logistics and ports across West & Central Africa. He was Vice President of Financial Control and Budgeting at Africa Finance Corporation. He has also worked at Ecobank Gambia Ltd, where he held many positions within the Finance department, including Deputy Country CFO. Mr Sawaneh holds an MBA in Finance from Edinburgh Business School. He is a Fellow of the Association of Chartered Certified Accountants (ACCA) with more than 10 years post qualification experience encompassing regulatory reporting and control, business performance management, strategy, risk management, process re-engineering and business partnering. He is a member of the Institute of Directors London, Institute of Mergers, Acquisitions and Alliances (IMAA). He has attended several strategic & leadership programmes such as the Mckinsey Academy, Wharton School & Harvard Business School.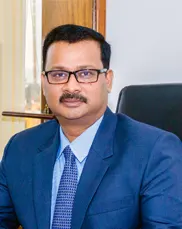 Ranjan Kumar Sahu
Head of Owendo Mineral Port
Ranjan has a proven track record in the logistics and supply chain industry, with a long and distinguished history working with Arise Ports & Logistics and its affiliates in Gabon. He worked for Olam from 2015 to 2019, serving first as Director of Projects at the GSEZ Mineral Port and later as Business Unit Head. He is skilled in Operations Management, Dredging, Construction, Management, and Ports.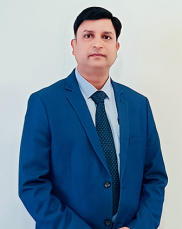 Parakram Gupta
PCH – NOIP
Parakram Gupta is a focused professional with 15-plus years of experience, managing various management roles dedicated towards business development, corporate strategy, P&L oversight, budgeting and expenditures, infusing new ideas, taking business performance and productivity to the next level by advising on crucial matters of 'Supply Chain & Logistics Infrastructure' domain. He was promoted to Profit Centre Head of the New Owendo International Port in April 2022. His primary responsibility is to design and implement the port's commercial strategy.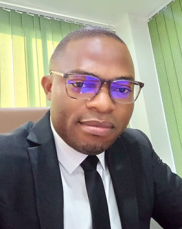 Kenneth Kome Echalle
DPCH & CFO – NOIP
Kenneth is an experienced finance professional with over 18 years of relevant experience with various international corporates such as Finance manager - Diageo in West & Central Africa, Finance manager - Halliburton & Country CFO – APM Terminals in Ghana & Cameroon. He currently doubles as NOIP CFO and Deputy Profit Centre Head. He has P&L responsibility for a large-scale logistics business. He is a Chartered Accountant (ACCA) and also obtained a PGD in Leadership development from the Stellenbosch Business School in 2018 via the Maersk leadership development program.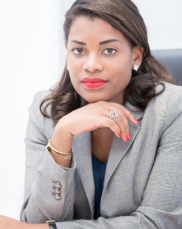 Roselyne Chambrier Chalobah
Country Head & Managing Director, ARISE Côte d'Ivoire
Roselyne Chambrier Chalobah has an extensive track record in West and Central Africa, spanning in the finance and infrastructure sectors. Overseeing all of ARISE operations in Côte d'Ivoire, she is responsible for vetting new partnerships and licensing opportunities in large-scale infrastructure projects, setting up new benchmarks while building and managing a solid portfolio and contributing to synergies and economic empowerment all across the country and beyond. She was previously Managing Director of the Industrial Multipurpose Terminal of San Pedro in Côte d'Ivoire. From 2012 to 2018, she was Head of Business Development for Olam in Gabon.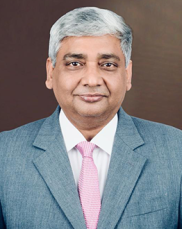 Sant Khare
Head, Industrial Multipurpose Terminal in San Pedro
Sant is a competent professional with over 30 years of qualitative & enriching experience in managing overall P&L responsibilities in ports and the logistic sector. He previously worked as CEO of Chief Executive Officer at Jamnagar (Essar Ports), Deputy CEO, Gopalpur Ports Limited Odisha (a Shapoorji Pallonji Group venture) & President of Ganesh Benzoplast Ltd. He has a proven track record in ports and terminal management, Infrastructure Projects in India & Overseas, such as developing & managing seaports, bulk liquid terminals, container freight stations (CFSS) & inland container depots (ICDS), multimodal logistics hubs & bunkering terminals.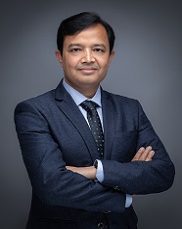 Vinodanand Jha
Chief Information and technology officer
Mr Jha is the Chief Information & Technology Officer at ARISE. He is primarily responsible for implementing digitalization and automation strategies at ARISE IIP, ARISE IS and ARISE P&L. Before Arise, he was the Senior Vice President of Information Technology and Administration at Olam. He has more than 21 years of professional experience in leading technological change across Asia, Europe, and Africa. He has worked across several sectors, including financial services, steel, power, agriculture, large-scale sustainable forestry operation, and integrated Special Economic Zones, ports, logistical operations, airports, and road development. This extensive experience has allowed Vinodanand to take part in the growth story of Arise from its foundation and across the three verticals it operates. Vinodanand holds a master's degree in Computers and Mathematics from the Indian Institute of Technology Delhi (IIT Delhi) and has completed various management courses from Ivy League Business Schools, namely Harvard and Yale.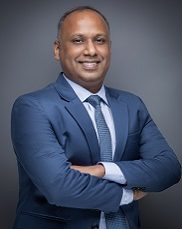 Pawan Jain
Chief human resource officer
Pawan Jain is the Chief Human Resources Officer (CHRO) for Arise. He was previously Vice President and Head of Human Resources for the West Africa Region at Olam International, a company he joined in 2017 as HR Director for Olam Gabon. Pawan has an extensive track record in creating business value through organizational and talent-based strategies. He has extensive experience in working in diverse, complex, and global environments. Prior to joining Olam, Pawan was the Human Resources Business Leader at Cairn India Ltd between 2011 and 2017. Pawan had joined Cairn India Ltd after having worked for 7 years as Senior Manager in Human Resources for Jubilant Life Sciences Ltd, where he started his career in 2004. Pawan holds an Executive Masters in Coaching and Consulting for Change run jointly by the Saïd Business School (University of Oxford), and HEC Paris. He graduated from the Xavier Institute of Social Service.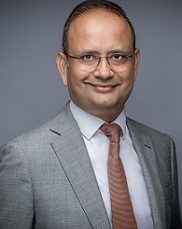 Bhavin Vyas
Chief ESG Arise
Bhavin Vyas is the Chief Officer of Environmental and Social Governance (ESG), in charge of ensuring the sustainability of Arise operations and creating shared value for all stakeholders. Bhavin has solid experience across various sectors such as roads, airports, agribusiness activities, oil and gas, mining, ports, economic zones, construction, and hydropower. He has worked in more than 20 years in 25 countries across Europe, Asia, Middle East, and Africa. His ESG experience covers ESIAs, the preparation and implementation of SEPs, Resettlement Action Plans, Social Investment, Human Rights IA, and Social Due Diligence. Bhavin has an excellent working knowledge of the World Bank's Environmental and Social Policies, IFC Performance Standards, EBRD's Performance Requirements and AfDB's Performance Requirements. Prior to joining ARISE, Bhavin worked for AECOM, URS, ERM, and Mott McDonald in the United Kingdom in Environment & Social Development, Environment and Social safeguard auditing, disaster management, urban planning, poverty reduction, urban development, resettlement planning, community development, participatory planning, livelihood studies and migration.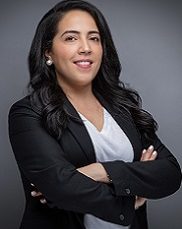 Sarah Adnane
Chief communication officer
Sarah Adnane is the Chief Communications Officer for Arise. She plays a leading role in creating and managing ARISE's identity and operations. She oversees the public relations across all of ARISE's countries of operation, providing public affairs and communications support to Arise's senior management and managing the ARISE brand. This position has led Sarah to play a significant role in the public launch of ARISE's infrastructure projects in Gabon, Côte d'Ivoire, Mauritania, Togo, and Benin, to name a few. She has also focused on achieving global recognition of the GSEZ for contributing to a sustainable timber industry in Gabon. Sarah was previously a member of Olam Gabon's senior management team and Head of Communications. Prior to joining Olam, Sarah worked for many leading organizations, including the Project developer for Cheikh Khalifa Foundation, Internal Communications Associate - Orange in Paris, Manager of External Communications and Corporate Affairs for Imperial Tobacco in Morocco and as a consultant at Global Intelligence Partners in Rabat. Sarah obtained a bachelor's degree in Economics and Management from the Université Paris 1 – Panthéon Sorbonne in 2008, followed by a master's degree in Communications from the Ecole Française des Attachés de Presse obtained in 2012.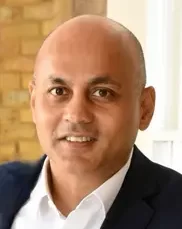 Sarmad Qureshi
General Manager APL UK office
Sarmad is the General Manager of the APL UK office. He is an experienced professional in the port and finance industry. Sarmad worked with DP World for 13 years (2006 to 2019), including as Finance Director for the Europe & Russia region and in EY for 12 years (1994-2006), predominantly in their infrastructure finance team. He is also working on a climate startup which is looking to deliver carbon removal solutions to enable corporates meet their net-zero targets.